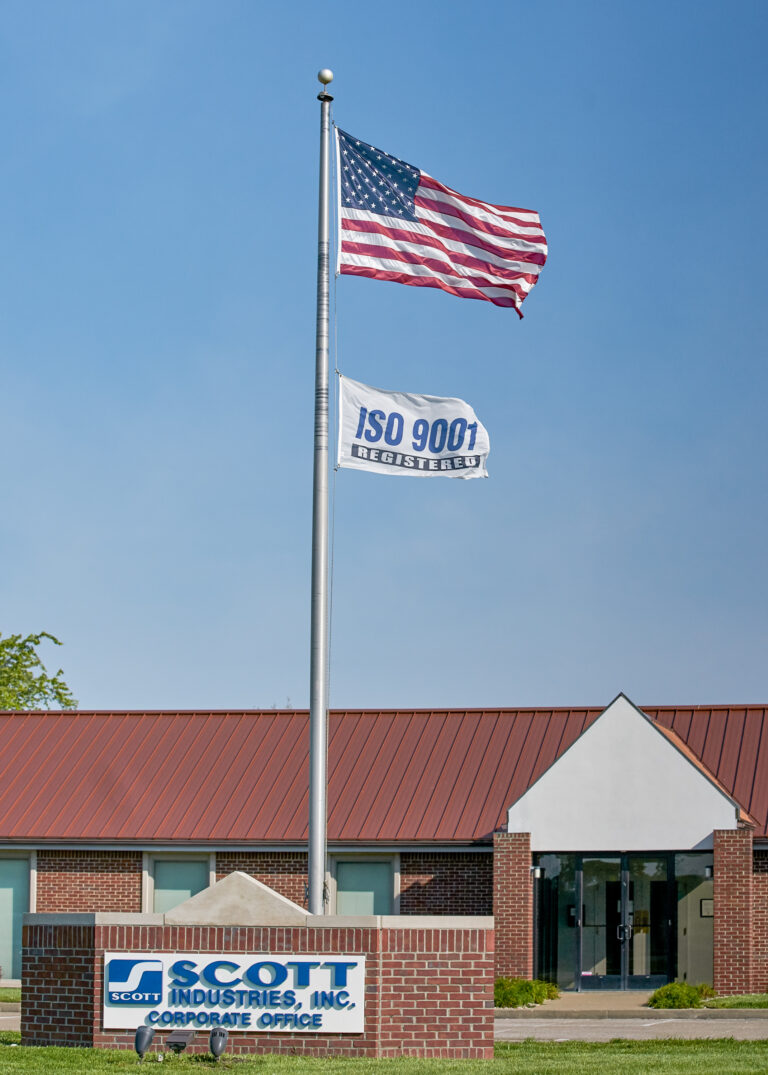 Scott Industries began in 1946 with our parent company, Scott Lumber. Since then the Scott product line has expanded and so have our facilities.
Scott Manufacturing and Scott Farms are all part of Scott Industries. Scott Manufacturing has been fabricating fiberglass insulation products for the OEM markets for more than 75 years. During that time, we have grown our product offering to include foams, rubbers, high temperature fibers, plastics, adhesives and others. Scott Farms currently includes 4000+ acres of corn and soybean production throughout western Kentucky, and utilizes Global Positioning Systems (GPS) to enhance crop production.
We have always been committed to customer satisfaction and utilizing the most effective methods and techniques in production. In 2005, we began our Green Initiative to strengthen our commitment to conserving our resources and energy. We use Lean and Green principles and work diligently to always enhance our operations with more efficient production management using the safest products and equipment to meet those needs. We have extensive experience in custom fabricating of fiberglass and foam insulation products. For more than 75 years we have earned a solid reputation as the leader in supplying quality insulation products, to the Original Equipment Manufacturers. We began serving the industries in 1946 and since have brought our customized product solutions to markets.
For samples or technical information contact a sales representative